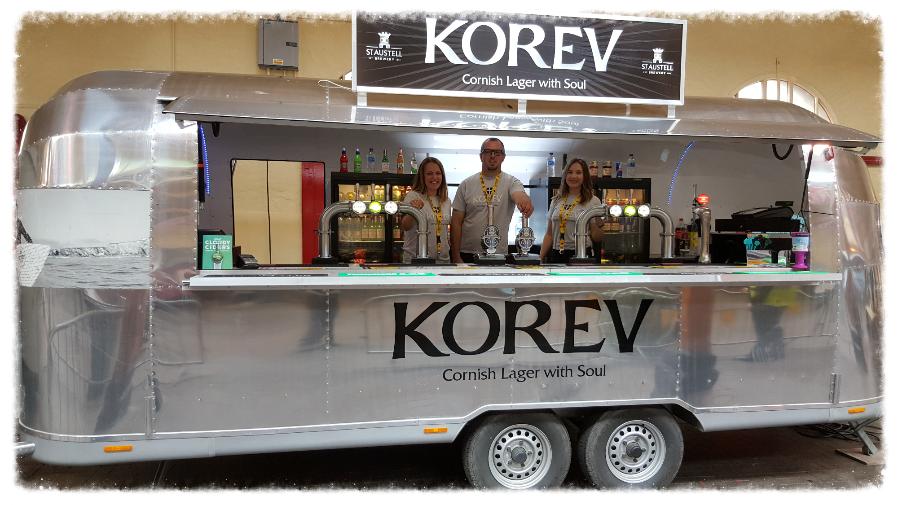 We can take care of all your festival and event bar needs with our vast range of bar sections and professional, commercial grade high capacity equipment.
We employ qualified cellar technicians so technical support is never far away.

Be it music or beer festival, Christmas market or fayre - we are only to happy to get involved. We can take care of the licensing and formalities along with supplying a quality service.
Nearly all visitors to your event will visit the bar so make sure it is stylish, well stocked, professionally staffed and capable of meeting demand.

Whether you need a smaller bar for a local fete or a larger bar/trailer bar with extensive bar frontage for several thousand people - we can help.

We live and breathe events of all kinds and our experience doesn't just stop at bars - we can help with many other aspects of event planning and supply - just ask us for details

We work closely with a variety of respected local, independent and national breweries to bring you a range of quality and recognisable products.

Our festival bars can be themed to a particular product, branded with your corporate identity or utilised for product launches, brand awareness campaigns and company promotions.

We are proud of our relationships with all of our brewery partners and always strive to balance quality, local produce with recognisable favourites.